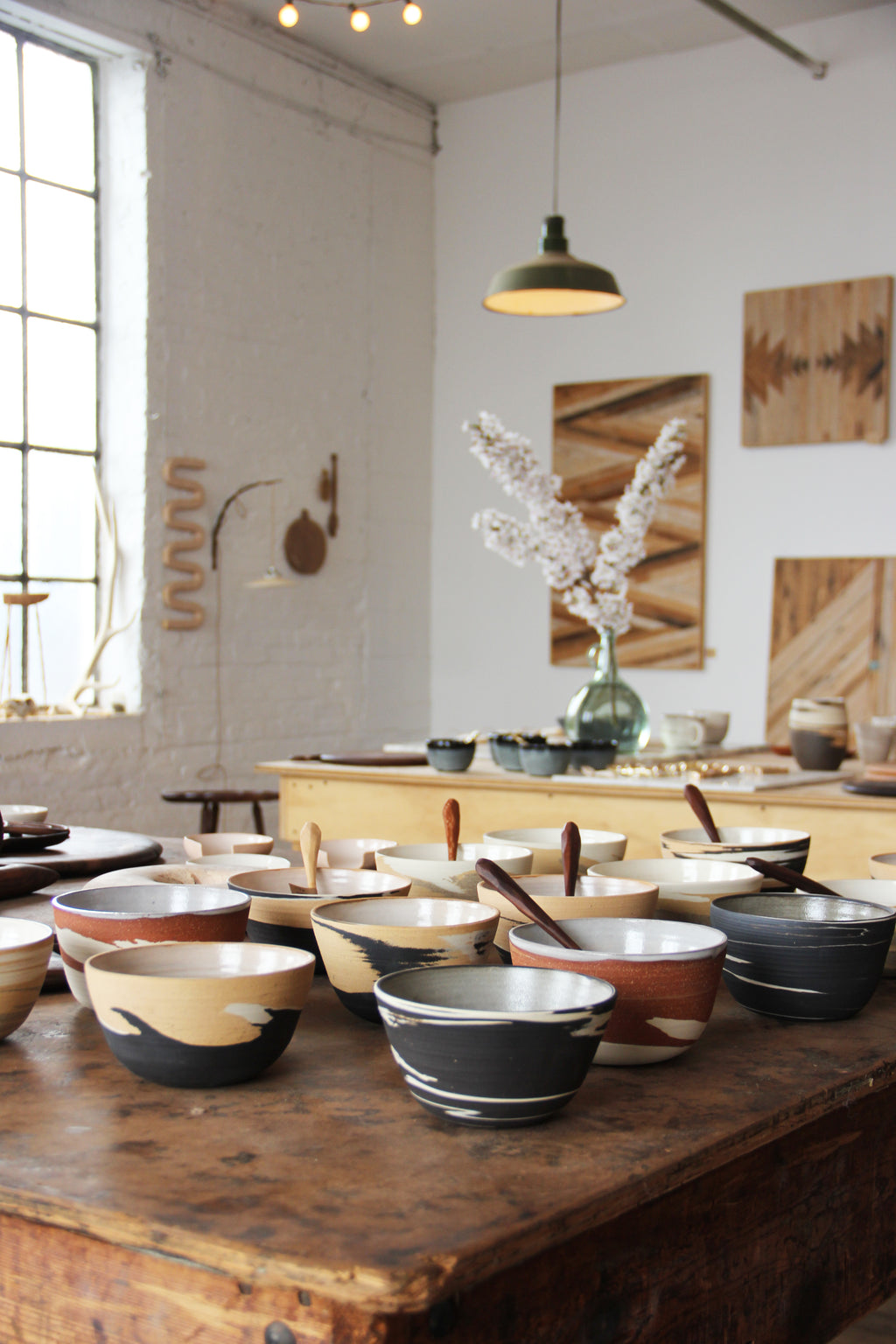 Collaboration with Ariele Alasko
It's been such a pleasure over the last couple years to collaborate with my friend, the talented woodworked Ariele Alasko. Yesterday we had our final in person sale before she leaves New York, and tomorrow morning a few pieces will be for sale online, on her webshop, at 11am NY time.
All these photos were taken yesterday as we were setting up, by Ariele.